Welcome to our community
Salem Evangelical Lutheran Church
Nestled in the Shenandoah valley, we are a church that shares a living, daring confidence in God's grace. This faith comes through the good news of Jesus Christ and gives us the freedom and the courage to wonder, discover and boldly participate in what god is up to in the world.  Welcome to a community of faith that is warm, inviting, and eager to follow where the holy spirit leads. During this time of social distancing we are gathering every Sunday morning in the church parking lot to receive our worship message over FM radio, with the Pastor and assistants delivering the message from our picnic shelter.  Summer worship time begins at 10:00 AM; please come to share this time with us.
Get in contact
I'm new here
4/10/22 - Palm Sunday. Worship at 11 am (Sanctuary). 4/14/22 - Maundy Thursday. Covered dish meal at 6:15, followed by worship at 7 pm (Imagine Center). 4/15/22 - Good Friday.  Tenebrae worship at 7 pm (Sanctuary). 4/17/22 - Easter Sunday.  Sunrise service in the...
The problem with Easter The season of spring will soon be upon us.  It's a beautiful time of the year as birds sing louder, trees are budding, and flowers are blooming.  We say goodbye to dark and cold days and welcome in the newness.  This is the cycle of seasons we...
What to expect on Sunday morning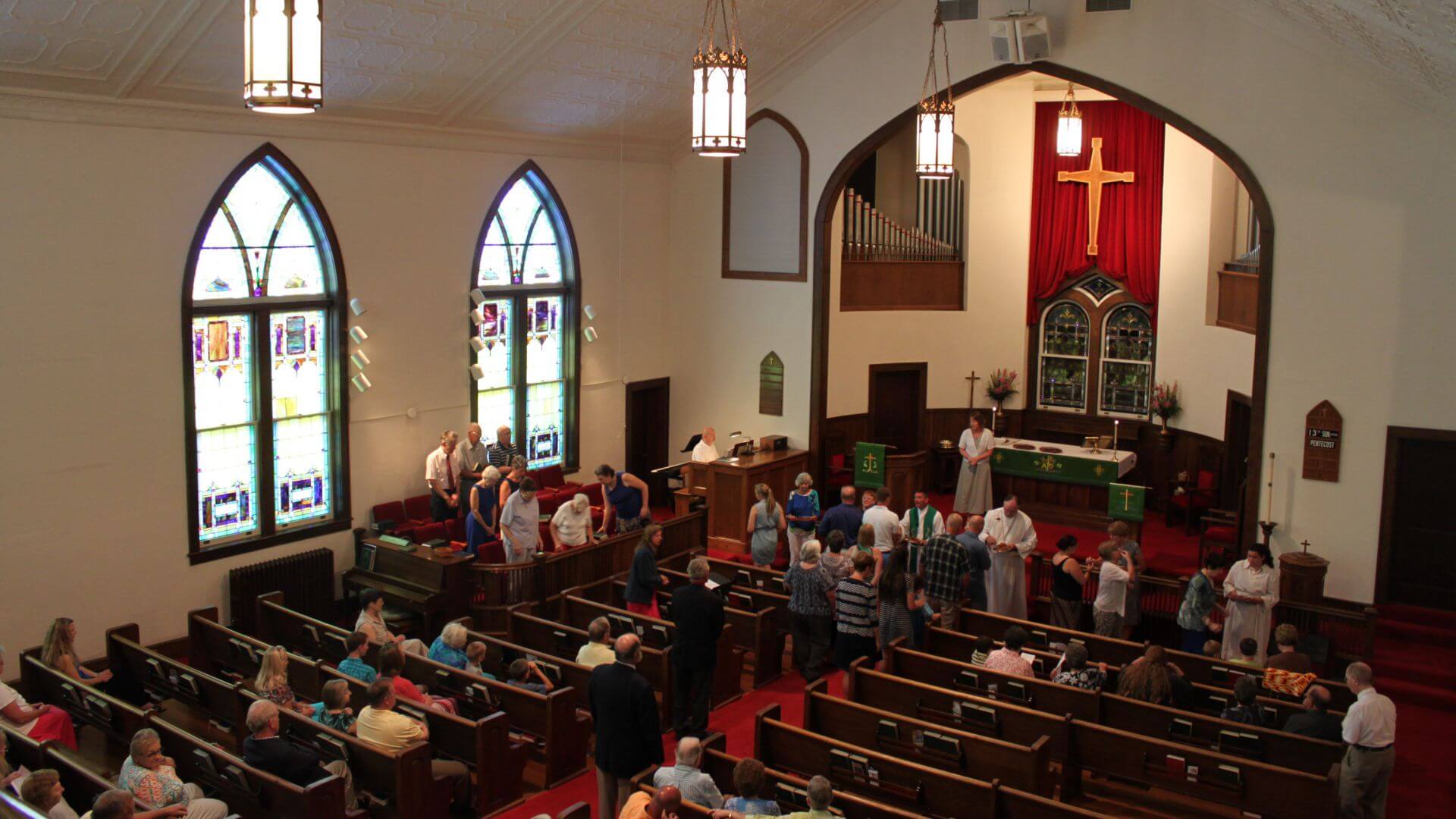 When do we worship together?
Worship at Salem begins every Sunday morning with Sunday School at 9:45 AM. Worship service follows at 11:00 AM.
How should I dress?
Dress at Salem is casual, so come as you are to worship with us!
What is worship like?
Worship at Salem is liturgical, meaning that it follows a pattern that remains the same from week to week. We gather as the Body of Christ, we hear and respond to God's Word, we share a meal in Holy Communion, and we are sent as disciples into the world. Worship also involves confession and forgiveness, communal prayer, and lots of singing.
Can I take communion?
Anyone who desires to receive Christ through the healing power of his body and blood is welcome at the table to receive communion.
Will my children be welcome in worship?
YES!  At Salem, we encourage our children to be full participants in worship.  There is also a time set apart during worship where children are invited to imagine together how God is active in our world and in our lives.
"Faithful participation in society is integral and vital to the mission of the Evangelical Lutheran Church in America"
As children of God and followers of Jesus, each of us is a part of the body of Christ and individually members of it. For the sake of God's mission and ministry, God's people gather together to share their gifts and to work together to share in God's mission to love and bless the world.